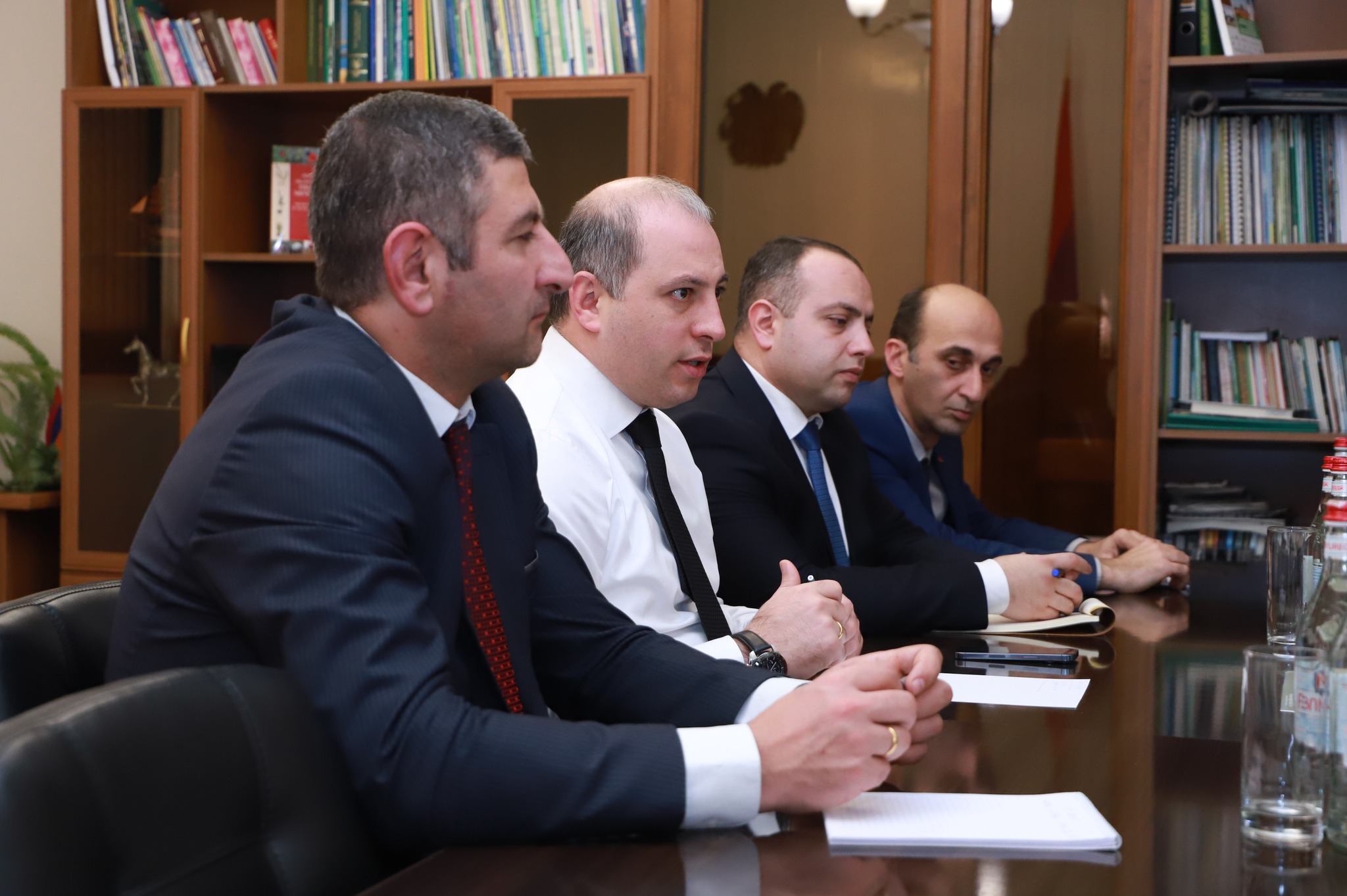 On 14.12.2022, President of the Forest Committee, Vladimir Kirakosyan, hosted director of "My Forest Armenia" Andrey Gumushjian, representatives of the organization, Taron Aleksanyan and Vahe Martirosyan.
The meeting was attended by Sevak Markosyan, acting director of the "Hayantar" SNCO, director's advisers Vigen Chilingaryan and Armen Danielyan.
During the meeting, a decision on establishing working group was made, in which representatives of Forest Committee and "Hayantar" SNCO have to be engaged that are going to identify possibilities areas of community lands for afforestation, as well as the possibilities of using the forest areas for reforestation.